Planning, innovation, contracting and management of health systems and services, primary care, hospitals and health networks.
Articles of interest
News, publications and critical reviews...
Es necesario un cambio de modelo que garantice la equidad y por lo tanto, que se financie con fondos públicos, que permita una gestión más eficiente de los recursos y que no se empeñe en una autarquía propia de otros tiempos. Es indispensable que los recursos públicos no se gestionen como cualquier negociado de la administración pública, que la política de gestión de profesionales no consista en la tramitación administrativa de los asuntos de personal, que la contratación de recursos externos tenga su base y su razón de ser en la calidad, y que se aprovechen todos los recursos públicos y privados.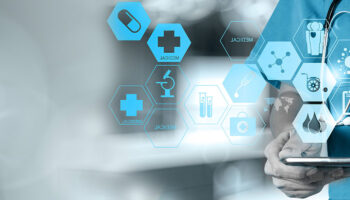 In order to calculate the TCO of a digital health solution, the Inter-American Development Bank (IDB) has developed a digital solution to help make the necessary calculations. Technological solutions go through four phases: preliminary studies; acquisition, development and implementation; use and maintenance; and evaluation and closure. The proposed classification makes it possible to better identify the cost
items, group them into categories, calculate the number of resources to be used and assign their value. The product of the number of resources by their value will indicate their cost.
Cuando termina el período punta de las vacaciones y todas las comunidades tienen
su gobierno constituido, es el momento de volver a pensar sobre nuestro maltrecho
sistema de salud y sobre qué se puede hacer para que vuelva a ser la joya de la corona de nuestro estado de bienestar. La campaña electoral fue pobre en ideas y propuestas sobre la materia, y los discursos de investidura tampoco han sido especialmente brillantes en lo que se refiere a salud. Ahora es el tiempo de los gestores y de los técnicos, que son quienes deben proponer a la clase política qué hacer para salir de la situación actual.